Description
The thin and enchanting structure of Art Nouveau is enriched by the capitonné workmanship, while the elegant external profile underlines the inclined shape of the shell. It is a sofa created to transform your comfort experience into a moment of sophisticated elegance.
Currently available in the following configurations and material options:
3 Seater Sofa with Champagne Leg - 89"W x 33"H x 19"SH x 37"D 
Dubai Selma 3918 Nocciola Fabric (see images for reference)
To order this sofa in your choice of configuration, fabric or leather, call the showroom for a custom quote at 604 969 1201.
Dimensions
W: 89"
H: 33"
SH: 19"
D: 37"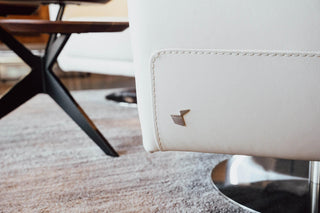 Trusted Brands that champion exceptional workmanship & beautiful designs
Boasting in-house artisanship and manufacturing, Calia Italia stands out as one of the premier Italian furniture brands. Natuzzi Editions sofas and side chairs offer European styling, quality and comfort.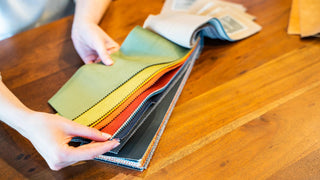 Select from a wide range of fabrics & leathers
Whatever colour or texture you have in mind, we can find something to suit your needs. Select from a large palette to build the custom sofa of your dreams. Come into the showroom to see and feel the complete range of fabric and leather options.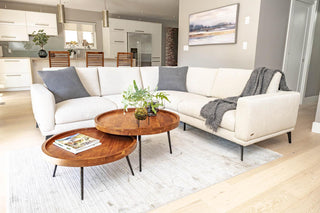 Create the specific configuration you need
Whether you want a large sectional, a swivel chair or need a modular sofa to suit your changing needs, we have something for you. Call or come into the showroom to create your custom sofa or sofa chair.
"The guys were great.....terrific service, great personalities. The prices are really reasonable and the store stocks a lot of wonderful pieces. Highly recommended."
– Richard F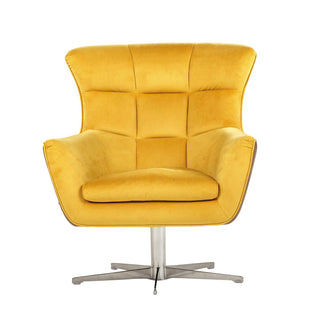 "Our experience with Rosewood was great. Everything we bought looks great in our small space and we know, for once, that it will last forever! "
– Becky M